Building Equitable Workplaces Requires the Right Tools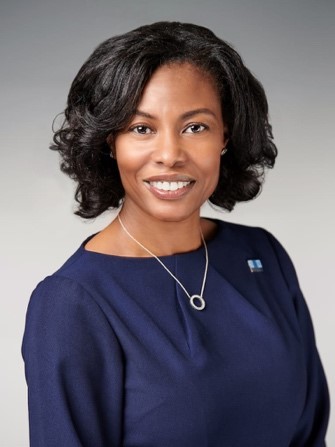 Building Equitable Workplaces Requires the Right Tools
By Emily M. Dickens
As the nation rebounds economically, organizations are tapping into new pools of talent to close the skills gap and meet their business needs. At SHRM, the Society for Human Resource Management, we collectively refer to such workers as "Untapped Talent Pools," and they include people with disabilities, veterans, military spouses and caregivers, older workers, formerly incarcerated individuals, and non-student unemployed youth.
As it relates to the first, people with disabilities, SHRM research shows nearly all HR professionals (97%) and people managers (92%) believe employees with disabilities regularly perform the same or better than their non-disabled peers. At the same time, 55% of HR professionals anticipate significant challenges in recruiting talent with the skillsets they need in the months and years ahead. Given this, qualified people with disabilities represent an untapped talent pool that can help businesses meet their workforce needs—while also increasing diversity and inclusion.
While in law school at North Carolina Central University, I worked for the Office of Institutional Equity (OIE) at Duke University, where I staffed the Americans with Disabilities Act (ADA) taskforce. Through this opportunity, I learned so much about the importance of creating disability-inclusive workplaces and how a commitment to doing so starts at the very top, with company leadership.
For executives who want to launch or enhance existing disability inclusion initiatives, finding leadership-oriented resources is a must. Organizations like the CEO Commission for Disability Employment offer valuable sources of research and information and provide actionable steps for companies to recruit and onboard individuals with disabilities. By sharing best practices and equipping themselves with resources tailored for the C-suite, executives can lead by example and provide the vision necessary for organization-wide inclusive thinking.
Executives should also take steps to ensure that their organizations' HR professionals and people managers understand and have the right tools to deliver on a commitment to disability inclusion. Thankfully, the U.S. Department of Labor's Office of Disability Employment Policy (ODEP) provides many such tools, and SHRM is proud to have contributed to them over the years through both membership in the ODEP-funded Campaign for Disability Employment and a 15-year formal alliance with the agency. Through this alliance, we work closely with ODEP to provide HR professionals and people managers with information, guidance and access to training resources to help them recruit, hire, advance and retain talented workers with disabilities.
As one example, to commemorate the anniversary of this alliance, recently SHRM and ODEP launched a Disability Inclusion Pledge campaign for the more than 550 SHRM affiliates around the country to publicly reaffirm their commitment to building equitable workplaces that include people with disabilities. The pledge includes the creation of disability employment inclusion programs using tools and resources from ODEP and the SHRM Foundation, the philanthropic affiliate of SHRM. Additionally, the SHRM Foundation offers a wide range of evidence-based solutions that empower HR professionals, employers and business leaders to develop and launch high-quality, evidence-based disability inclusion programs.
Providing employees at every level a community where they can share best practices and offer support across organizations empowers them to feel confident in their disability inclusion efforts. Through initiatives like the SHRM Disability Inclusion Pledge and other organization-wide efforts, SHRM shares best practices and actionable solutions for building a more diverse, equitable and inclusive workplace and fostering positive social change.
Like constructing a home, building diverse, equitable and inclusive workplaces for workers with disabilities requires a shared vision, the right set of tools, a dedicated team and time. When we collectively commit to addressing the gap that exists between talent acquisition practices and the needs of the disability community, we can build better workplaces and a better world.
About the Author
Emily M. Dickens is the Chief of Staff, Head of Government Affairs and Corporate Secretary of CDE Member SHRM, the Society for Human Resource Management.
At work, it's what people CAN do that matters
Subscribe to our updates, follow us on social media and learn how to spread the word.
Subscribe to the CDE's News & Alerts