Meet the Cast of the
"Mental Health at Work:
What Can I Do?" PSA
The "Mental Health at Work: What Can I Do?" PSA features four people — all sharing things they can do to foster a mental health-friendly workplace culture. Meet the cast of the "Mental Health at Work: What Can I Do?" PSA.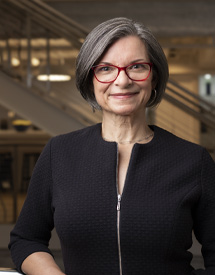 Michelle Bannister
Michelle Bannister is the Director of Organizational Development at a Fortune 100 information technology corporation. An expert in leadership and high-performance cultures, she helps companies strategically align behavior with their core values, which often includes the adoption of supportive and inclusive workplace practices. In addition, Michelle identifies as a person with a mental health condition—and brings that perspective to her work as a corporate manager. "A mental health friendly workplace benefits the employer in so many ways," says Michelle. "That's a place where loyalty starts to show up and higher levels of engagement are going to come forward."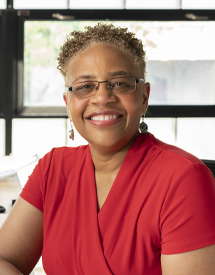 Stacey Brown
Stacey Brown is the President, CEO and Chief Image Builder of a sign and graphics company. She and her team consult with clients on the most effective ways to promote their business or organization while maintaining marketing and brand consistency. As an advocate for the business benefits of a welcoming, inclusive workplace, Stacey works with a local service provider to actively recruit and hire people with mental health conditions. "Everyone has to deal with their own mental health," says Stacey. "Particularly in a small business, I want people to feel safe…to feel it's okay if things are overwhelming them or if they just have something going on personally and they need to take time."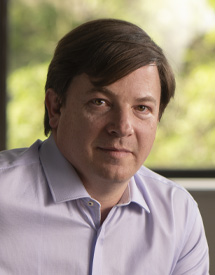 Isaac McCoy
Isaac McCoy is a graphic designer who conceptualizes and creates a wide variety of branded products including logos, signage, posters, flyers, brochures and more. He also identifies as having a mental health condition and is an advocate for workplace policies and practices that are inclusive of others with mental health conditions and people with all type of disabilities. "I think understanding goes a lot farther than people think," he says. "Because with understanding comes more people working in positions that they're qualified for. And with understanding comes the small amount of accommodations people need to join the workforce and participate in economic growth."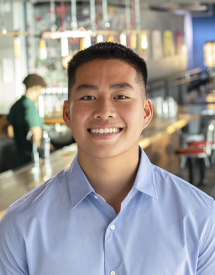 Parker Nguyen
Parker Nguyen is a college student who has also worked in a number of service industry and retail jobs. Throughout these early career experiences, he has come to recognize the signs of supportive cultures and is an advocate for inclusive workplaces that recognize workers' mental health needs. "I think it's important to support workers' mental health, because when your workers are happy and they're flourishing, then the company does better as a whole," he says.