Shaping attitudes means staying abreast of news and outreach opportunities in the world of disability employment. Start by subscribing to the Campaign for Disability Employment's (CDE) e-alerts and following us on Facebook, Twitter, LinkedIn and Instagram. (Please read our Social Media User Agreement which governs all official Campaign for Disability Employment accounts on social media platforms and websites.)
In addition, check out the CDE Blog, which features compelling posts from a wide range of guest contributors.
Below you'll find our latest news and announcements, as well as other news sources you might consider following.
CDE Announcements
National Organization on Disability Joins the CDE
January 3, 2018
The Campaign for Disability Employment (CDE) is delighted to welcome the National Organization on Disability (NOD) as the campaign's latest Member. In its new role, NOD will meet regularly with the Office of Disability Employment Policy and fellow CDE Members to help steer the multi-faceted campaign and amplify its messages. NOD is a private, non-profit organization that promotes the full participation and contributions of America's people with disabilities in all aspects of life. Much of NOD's activities focus on increasing employment opportunities for the 80-percent of working-age Americans with disabilities who are not employed. To learn more, visit www.nod.org.
CDE and EARN to Host January 17 Twitter Chat on Disability-Inclusive Culture
January 2, 2018
Workplace disability inclusion is about more than hiring; it's about facilitating a disability-inclusive culture across an organization's employment lifecycle, from application to onboarding to advancement. On January 17, 2018 at 1:00 p.m. ET, the Campaign for Disability Employment will explore this concept during a Twitter chat with its Member the Employer Assistance and Resource Network on Disability Inclusion (EARN). Representatives from EARN will be on hand to discuss "Inclusion@Work," its new employer policy framework outlining seven core components of a disability-inclusive workplace. Don't miss this opportunity to engage with EARN and others to learn and share how these components can and are being put into practice by businesses both large and small. Join using the hashtag #CDEInclusion. 
CDE on Facebook

The Campaign for Disability Employment's (CDE) What can YOU do?" (WCYD) initiative is a positive outreach initiative aimed at increasing the employment rate of people with disabilities by challenging common misperceptions. It sends a clear message: people with disabilities want to work and their talents and abilities benefit businesses both financially and organizationally. By implementing good workplace practices, such as maintaining a flexible and inclusive work environment, businesses can capitalize on the talents of qualified people with disabilities. All it takes is recognizing the value they add to the workplace and fostering a work culture welcoming of the talents of all individuals. We encourage organizations of all sizes and in all industries to join our effort. Vist WhatCanYouDoCampaign.org to learn more! Contact - info
@WhatCanYouDoCampaign
.org
Campaign for Disability Employment
9 hours ago
In honor of
#NationalEntrepreneurshipWeek
, we are celebrating entrepreneurs with disabilities, like the 12 business owners with Down syndrome highlighted in this article from The Mighty! Are you an entrepreneur with a disability? Let us know about your company in the Comments section!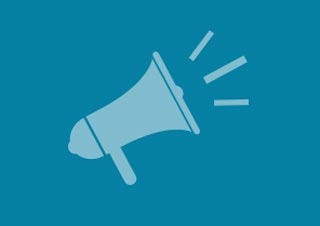 Media Contact
To schedule an interview with a CDE spokesperson, please contact: .
At work, it's what people CAN do that matters
Subscribe to our updates, follow us on social media and learn how to spread the word.