Shaping attitudes means staying abreast of news and outreach opportunities in the world of disability employment. Start by subscribing to the Campaign for Disability Employment's (CDE) e-alerts and following us on Facebook, Twitter, LinkedIn and Instagram. (Please read our Social Media User Agreement which governs all official Campaign for Disability Employment accounts on social media platforms and websites.)
In addition, check out the CDE Blog, which features compelling posts from a wide range of guest contributors.
Below you'll find our latest news and announcements, as well as other news sources you might consider following.
CDE Announcements
Labor Department Releases 2020 NDEAM Theme and Poster
June 30, 2020
The U.S. Department of Labor (DOL) announced that "Increasing Access and Opportunity" is the 2020 theme for October's annual observance of National Disability Employment Awareness Month (NDEAM). This year's NDEAM observation, the nation's 75th, will be one of the culminating events of DOL's year–long observance of the 30th anniversary of the Americans with Disabilities Act, which centers on the same theme. Read the DOL press release or learn more about NDEAM.
Labor Department Offers COVID-19 Resources
March 10, 2020
The Campaign for Disability Employment (CDE) and its funding entity, the U.S. Department of Labor's (DOL) Office of Disability Employment Policy (ODEP), care about the health and safety of America's workers, at all times. In response to the evolving coronavirus (COVID-19) outbreak, DOL has compiled a list of resources to help. Read the DOL press release and access DOL's coronavirus web page.
CDE on Facebook

The Campaign for Disability Employment's (CDE) What can YOU do?" (WCYD) initiative is a positive outreach initiative aimed at increasing the employment rate of people with disabilities by challenging common misperceptions. It sends a clear message: people with disabilities want to work and their talents and abilities benefit businesses both financially and organizationally. By implementing good workplace practices, such as maintaining a flexible and inclusive work environment, businesses can capitalize on the talents of qualified people with disabilities. All it takes is recognizing the value they add to the workplace and fostering a work culture welcoming of the talents of all individuals. We encourage organizations of all sizes and in all industries to join our effort. Vist WhatCanYouDoCampaign.org to learn more! Contact - info
@WhatCanYouDoCampaign
.org
Campaign for Disability Employment
4 months ago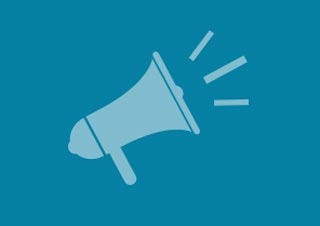 At work, it's what people CAN do that matters
Subscribe to our updates, follow us on social media and learn how to spread the word.