Shaping attitudes means staying abreast of news and outreach opportunities in the world of disability employment. Start by subscribing to the Campaign for Disability Employment's (CDE) e-alerts and following us on Facebook, Twitter, LinkedIn and Instagram. (Please read our Social Media User Agreement which governs all official Campaign for Disability Employment accounts on social media platforms and websites.)
In addition, check out the CDE Blog, which features compelling posts from a wide range of guest contributors.
Below you'll find our latest news and announcements, as well as other news sources you might consider following.
CDE Announcements
CDE Receives Platinum dotCOMM Award
August 2, 2018
The Campaign for Disability Employment (CDE) website was recently honored with a 2018 Platinum dotCOMM Award in the Government Website category. The award, which honors excellence in web creativity and digital communication, was presented in recognition of the CDE's revamped website, WhatCanYouDoCampaign.org, which launched earlier this year. The website's new look and structure have been integral in our mission to promote positive messages about the skills and talents that people with disabilities bring to America's workplaces and economy.  See the full list of dotCOMM winners.
CDE Member USBLN Rebrands as Disability:IN
July 10, 2018
The U.S. Business Leadership Network (USBLN), a founding member of the Campaign for Disability Employment, has rebranded to Disability:IN to better reflect its strengthened mission of empowering businesses to achieve disability inclusion and equality. The new brand was launched July 10 in Las Vegas at the organization's annual conference and expo, which attracted more than 1,500 people representing businesses and organizations committed to advancing the employment of people with disabilities. Since its inception, Disability:IN has helped 160 partner businesses attract more than 10,000 candidates with disabilities, diversify their supply chains with diversity-owned vendors and benchmark their progress in achieving disability inclusion. Learn more about the rebranding.
CDE on Facebook

The Campaign for Disability Employment's (CDE) What can YOU do?" (WCYD) initiative is a positive outreach initiative aimed at increasing the employment rate of people with disabilities by challenging common misperceptions. It sends a clear message: people with disabilities want to work and their talents and abilities benefit businesses both financially and organizationally. By implementing good workplace practices, such as maintaining a flexible and inclusive work environment, businesses can capitalize on the talents of qualified people with disabilities. All it takes is recognizing the value they add to the workplace and fostering a work culture welcoming of the talents of all individuals. We encourage organizations of all sizes and in all industries to join our effort. Vist WhatCanYouDoCampaign.org to learn more! Contact - info
@WhatCanYouDoCampaign
.org
Campaign for Disability Employment
2 days ago
This article from the Society for Human Resource Management (SHRM) highlights how EARN - Employer Assistance and Resource Network on Disability Inclusion is
#EmpoweringAll
through its Inclusion
@Work
employer policy framework, which helps employers create disability-inclusive workplaces. We are honored to count SHRM and EARN as CDE Members!
#NDEAM
'Inclusion at Work' Framework Helps HR Empower All
​During National Disability Employment Awareness Month (NDEAM), HR professionals around the country can find help building inclusive workplaces and make this year's theme, America's Workforce: Empowering All, a reality.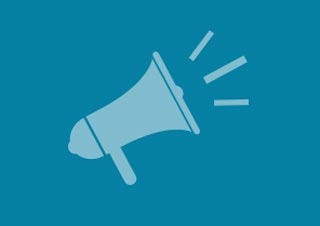 Media Contact
To schedule an interview with a CDE spokesperson, please contact: .
At work, it's what people CAN do that matters
Subscribe to our updates, follow us on social media and learn how to spread the word.