Shaping attitudes means staying abreast of news and outreach opportunities in the world of disability employment. Start by subscribing to the Campaign for Disability Employment's (CDE) e-alerts and following us on Facebook, Twitter, LinkedIn and Instagram. (Please read our Social Media User Agreement which governs all official Campaign for Disability Employment accounts on social media platforms and websites.)
In addition, check out the CDE Blog, which features compelling posts from a wide range of guest contributors.
Below you'll find our latest news and announcements, as well as other news sources you might consider following.
CDE Announcements
CDE Releases 'Who I Am' Radio PSA in Honor of ADA30
January 30, 2020
This year marks 30 years since a major milestone in our nation's history—the signing of the Americans with Disabilities Act (ADA). In honor of ADA30, the Campaign for Disability Employment (CDE) has released its "Who I Am" public service announcement (PSA) as a national radio PSA. Originally launched in 2014 as a television spot, "Who I Am" features nine real people with disabilities—some obvious and some not—sharing how they describe themselves, from personal interests to family relationships to occupations. Among them is film and television actor RJ Mitte, best known for his roles in AMC's "Breaking Bad" and ABC Family's "Switched at Birth." Rather than be defined by disability, these individuals are the sum of their many life roles—which includes working in jobs they love. To learn how to air this and other CDE PSAs in your local market, contact the CDE.
'Working Works' Campaign Wins MarCom Gold Award
November 6, 2019
The Campaign for Disability Employment's (CDE) latest public service announcement (PSA) campaign has won a communications industry award. The "Working Works" PSA and its supporting products received a Gold level MarCom Award in the PSA Campaign category. The MarCom Awards are an international creative competition that recognizes outstanding achievement by marketing and communication professionals. About 6,000 entries were submitted by those ranging from individual communicators to media conglomerates and Fortune 500 companies. Learn more about the winning entries.
CDE on Facebook

The Campaign for Disability Employment's (CDE) What can YOU do?" (WCYD) initiative is a positive outreach initiative aimed at increasing the employment rate of people with disabilities by challenging common misperceptions. It sends a clear message: people with disabilities want to work and their talents and abilities benefit businesses both financially and organizationally. By implementing good workplace practices, such as maintaining a flexible and inclusive work environment, businesses can capitalize on the talents of qualified people with disabilities. All it takes is recognizing the value they add to the workplace and fostering a work culture welcoming of the talents of all individuals. We encourage organizations of all sizes and in all industries to join our effort. Vist WhatCanYouDoCampaign.org to learn more! Contact - info
@WhatCanYouDoCampaign
.org
Campaign for Disability Employment
10 hours ago
Read this blog post from CDE Member the National Business and Disability Council at The Viscardi Center to learn about seven ways to support employee mental health in 2020.
#TuesdayTips
7 Ways to Support Employee Mental Health in 2020
7 Ways to Support Employee Mental Health in 2020 January 14, 2020 by Mike Caprara A A A Photo credit: Pixabay It's becoming increasingly clear that employers who want to experience growth must prioritize their employees' mental health. According to the World Health Organization (WHO), over 300 m...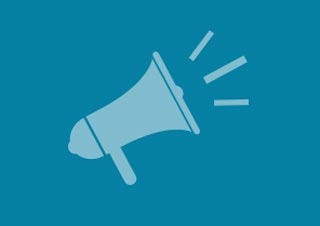 At work, it's what people CAN do that matters
Subscribe to our updates, follow us on social media and learn how to spread the word.