Shaping attitudes means staying abreast of news and outreach opportunities in the world of disability employment. Start by subscribing to the Campaign for Disability Employment's (CDE) e-alerts and following us on Facebook, Twitter, LinkedIn and Instagram. (Please read our Social Media User Agreement which governs all official Campaign for Disability Employment accounts on social media platforms and websites.)
In addition, check out the CDE Blog, which features compelling posts from a wide range of guest contributors.
Below you'll find our latest news and announcements, as well as other news sources you might consider following.
CDE Announcements
CDE Launches 'Working Works' PSA
October 29, 2018
Today, in honor of National Disability Employment Awareness Month, the Campaign for Disability Employment (CDE) launched its latest PSA campaign, "Working Works." Through the voices of several individuals, the PSA explores the many reasons people work, including after injury or illness. Its four primary cast members include Major League Baseball great Cal Ripken, Jr. and three other individuals who partnered with their employers and health-care professionals to make a plan to stay at or return to work following illness or injury. Their stories emphasize the importance of working together on supportive work strategies—for the benefit of individuals, families, employers and the nation. "Working Works" is the fourth in the CDE's series of PSAs exploring different aspects of disability employment. To learn more, visit the "Working Works" toolkit.
CDE Receives Gold MarCom Award
October 23, 2018
The Campaign for Disability Employment (CDE) has won another industry award. The initiative received a Gold level MarCom Award in the category of website redesign, as well as an honorable mention in the government website category. The MarCom Awards are an international creative competition that recognizes outstanding achievement by marketing and communication professionals. About 6,000 entries were submitted by those ranging from individual communicators to media conglomerates and Fortune 500 companies. Learn more about the winning entries.
CDE on Facebook

The Campaign for Disability Employment's (CDE) What can YOU do?" (WCYD) initiative is a positive outreach initiative aimed at increasing the employment rate of people with disabilities by challenging common misperceptions. It sends a clear message: people with disabilities want to work and their talents and abilities benefit businesses both financially and organizationally. By implementing good workplace practices, such as maintaining a flexible and inclusive work environment, businesses can capitalize on the talents of qualified people with disabilities. All it takes is recognizing the value they add to the workplace and fostering a work culture welcoming of the talents of all individuals. We encourage organizations of all sizes and in all industries to join our effort. Vist WhatCanYouDoCampaign.org to learn more! Contact - info
@WhatCanYouDoCampaign
.org
Campaign for Disability Employment
2 days ago
In this op-ed for the World Economic Forum, Susanne Bruyère, Professor of Disability Studies and Director of the K. Lisa Yang and Hock E. Tan Institute on Employment and Disability at Cornell University, explores why hiring people with disabilities makes great business sense.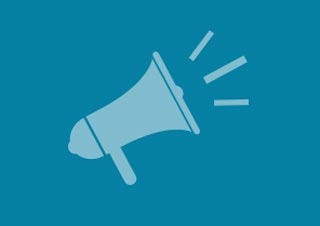 Media Contact
To schedule an interview with a CDE spokesperson, please contact: .
At work, it's what people CAN do that matters
Subscribe to our updates, follow us on social media and learn how to spread the word.