Shaping attitudes means staying abreast of news and outreach opportunities in the world of disability employment. Start by subscribing to the Campaign for Disability Employment's (CDE) e-alerts and following us on Facebook, Twitter, LinkedIn and Instagram. (Please read our Social Media User Agreement which governs all official Campaign for Disability Employment accounts on social media platforms and websites.)
In addition, check out the CDE Blog, which features compelling posts from a wide range of guest contributors.
Below you'll find our latest news and announcements, as well as other news sources you might consider following.
CDE Announcements
Join the #ICanCDE Photo-Sharing Campaign on Social Media
April 3, 2018
Ready to "Say Cheese"? The Campaign for Disability Employment (CDE) is excited to announce the launch of our first ever photo-sharing effort! To help spread the message that, "At work, it's what people CAN do that matters," we're inviting people with disabilities and other friends of the CDE to share photos on Facebook, Twitter and Instagram that highlight what they CAN do at work. Just use the hashtag #ICanCDE when you post your photo.
To participate on Facebook, consider changing your profile photo to a picture for the campaign, and then add our customized photo frame. Or, you can print and hold this sign in your photo and post it to your feeds on all three platforms.
Don't forget to make your posts accessible by describing your photos in the captions of your posts. (Twitter and Facebook also allow you to add alt-text descriptions to your images.)
We can't wait to see your photos illustrating the many contributions of people with disabilities—all across social media and in workplaces far and wide.
CDE Blogs for Ticket to Work Program
March 14, 2018
This week, the U.S. Social Security Administration's Ticket to Work Blog published a contributed post penned by the Campaign for Disability Employment (CDE) team. Featuring background on the CDE's newly redesigned website, the blog highlights some of the stars of the Campaign's "Who I Am" public service announcement and recommends ways that people with disabilities can leverage CDE resources. Read the CDE's guest blog.
CDE on Facebook

The Campaign for Disability Employment's (CDE) What can YOU do?" (WCYD) initiative is a positive outreach initiative aimed at increasing the employment rate of people with disabilities by challenging common misperceptions. It sends a clear message: people with disabilities want to work and their talents and abilities benefit businesses both financially and organizationally. By implementing good workplace practices, such as maintaining a flexible and inclusive work environment, businesses can capitalize on the talents of qualified people with disabilities. All it takes is recognizing the value they add to the workplace and fostering a work culture welcoming of the talents of all individuals. We encourage organizations of all sizes and in all industries to join our effort. Vist WhatCanYouDoCampaign.org to learn more! Contact - info
@WhatCanYouDoCampaign
.org
Campaign for Disability Employment shared Choose Work!'s post.
8 hours ago
Don't miss Choose Work!'s WISE webinar, happening tomorrow, April 25!
Choose Work!
Join us on Wednesday, April 25, for our WISE webinar! This month we'll talk about resources and supports that are available for youth with disabilities as they transition to college or work. Register now!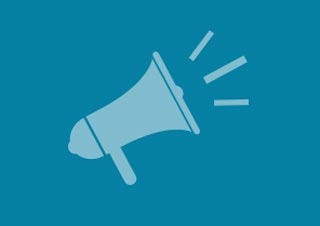 Media Contact
To schedule an interview with a CDE spokesperson, please contact: .
At work, it's what people CAN do that matters
Subscribe to our updates, follow us on social media and learn how to spread the word.