Shaping attitudes means staying abreast of news and outreach opportunities in the world of disability employment. Start by subscribing to the Campaign for Disability Employment's (CDE) e-alerts and following us on Facebook, Twitter, LinkedIn and Instagram. (Please read our Social Media User Agreement which governs all official Campaign for Disability Employment accounts on social media platforms and websites.)
In addition, check out the CDE Blog, which features compelling posts from a wide range of guest contributors.
Below you'll find our latest news and announcements, as well as other news sources you might consider following.
CDE Announcements
ODEP Announces 2019 NDEAM Theme – The Right Talent, Right Now
June 27, 2019
The U.S. Department of Labor's Office of Disability Employment Policy has announced that this year's National Disability Employment Awareness Month (NDEAM) theme will be The Right Talent, Right Now. "Every day, individuals with disabilities add significant value and talent to our workforce and economy," said U.S. Secretary of Labor Alexander Acosta. "Individuals with disabilities have the right talent, right now." Held every October, NDEAM is a fitting time to educate about disability employment issues and celebrate the many and varied contributions of America's workers with disabilities. More information on NDEAM 2019, including the official poster, will be released in coming weeks. Find tools and ideas for celebrating NDEAM.
New Behind-the-Scenes Videos: Meet the Cast of the 'Working Works' PSA
March 22, 2019
Want to learn more about the individuals featured in the Campaign for Disability Employment's (CDE) "Working Works" public service announcement (PSA)? Three new videos feature interviews with several of its cast members, including: Bruce Goebel, a cabinet maker who had a machinery accident that severed his right hand; Chanelle Houston, a research analyst who experienced a spinal cord injury in 2009; and Ish Escobar, a veteran with service-connected disabilities. In the videos, Bruce, Chanelle and Ish talk about their experiences returning to work after injury or illness and the important role that different people—including employers, colleagues, healthcare professionals and family members—played in supporting them along the way. View the videos and read the bios of the PSA cast members.
CDE on Facebook

The Campaign for Disability Employment's (CDE) What can YOU do?" (WCYD) initiative is a positive outreach initiative aimed at increasing the employment rate of people with disabilities by challenging common misperceptions. It sends a clear message: people with disabilities want to work and their talents and abilities benefit businesses both financially and organizationally. By implementing good workplace practices, such as maintaining a flexible and inclusive work environment, businesses can capitalize on the talents of qualified people with disabilities. All it takes is recognizing the value they add to the workplace and fostering a work culture welcoming of the talents of all individuals. We encourage organizations of all sizes and in all industries to join our effort. Vist WhatCanYouDoCampaign.org to learn more! Contact - info
@WhatCanYouDoCampaign
.org
Campaign for Disability Employment
17 hours ago
In case you missed it! The archived version of CDE Member EARN - Employer Assistance and Resource Network on Disability Inclusion's latest webinar is now available! Learn about best practices for ensuring that the information and communication technology your organization purchases is accessible for everyone, including people with disabilities.
#TechTuesday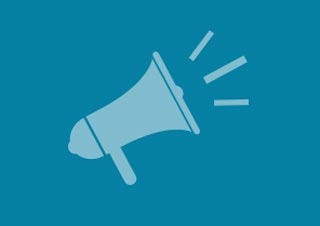 Media Contact
To schedule an interview with a CDE spokesperson, please contact: .
At work, it's what people CAN do that matters
Subscribe to our updates, follow us on social media and learn how to spread the word.