Shaping attitudes means staying abreast of news and outreach opportunities in the world of disability employment. Start by subscribing to the Campaign for Disability Employment's (CDE) e-alerts and following us on Facebook, Twitter, LinkedIn and Instagram. (Please read our Social Media User Agreement which governs all official Campaign for Disability Employment accounts on social media platforms and websites.)
In addition, check out the CDE Blog, which features compelling posts from a wide range of guest contributors.
Below you'll find our latest news and announcements, as well as other news sources you might consider following.
CDE Announcements
CDE Billboards Grace the Nation's Highways
February 3, 2021
If you've been driving the nation's highways in recent months, you might have caught a glimpse of the CDE's billboard campaign. In honor of the 30th anniversary of the Americans with Disabilities Act, the CDE made its billboard artwork available to outdoor advertising companies to fill their unused space across the country. This resulted in 95 placements in numerous markets. If you happen to spot one of the billboards, please let us know!
ODEP Celebrates 20th Anniversary
February 2, 2021
The U.S. Department of Labor's Office of Disability Employment Policy (ODEP), which funds the CDE, is celebrating "20 Years of Driving Change and Creating Opportunity" throughout 2021. Visit ODEP's website to learn about its history, its authorizing legislation, and its many accomplishments and initiatives since its establishment. The site also hosts the "Driving Change, Creating Opportunity" blog series, a yearlong look at ODEP's first two decades and how those years will inform the future. Officially established in 2001, ODEP is the only non-regulatory federal agency that promotes policies and coordinates with employers and all levels of government to increase workplace success for people with disabilities.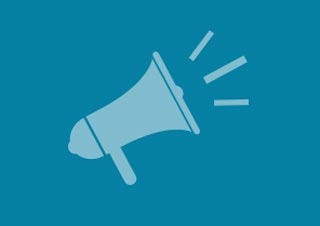 At work, it's what people CAN do that matters
Subscribe to our updates, follow us on social media and learn how to spread the word.