Shaping attitudes means staying abreast of news and outreach opportunities in the world of disability employment. Start by subscribing to the Campaign for Disability Employment's (CDE) e-alerts and following us on Facebook, Twitter, LinkedIn and Instagram. (Please read our Social Media User Agreement which governs all official Campaign for Disability Employment accounts on social media platforms and websites.)
In addition, check out the CDE Blog, which features compelling posts from a wide range of guest contributors.
Below you'll find our latest news and announcements, as well as other news sources you might consider following.
CDE Announcements
CDE and EARN to Co-Host September 23 NDEAM Twitter Chat
September 14, 2021
Join the Campaign for Disability Employment (CDE) and the Employer Assistance and Resource Network on Disability Inclusion (EARN) on Thursday, September 23, 2021, from 2:00 – 3:00 p.m. ET for a Twitter Chat in preparation for October's National Disability Employment Awareness Month (NDEAM). Participants will learn ways employers and others can participate in NDEAM and incorporate this year's theme, "America's Recovery: Powered by Inclusion," into workplace activities. The event will also explore new U.S. Department of Labor resources to support employees experiencing lasting effects of COVID-19 ("Long COVID"), inclusive telework strategies and more. To follow and join the conversation, log on to Twitter at the designated time using the hashtag #CelebrateNDEAM.
NDEAM 2021 Poster Now Available
July 22, 2021
The U.S. Department of Labor's Office of Disability Employment Policy has unveiled the official poster for National Disability Employment Awareness Month (NDEAM) 2021. Available for download in both English and Spanish, the poster illustrates this year's NDEAM theme, "America's Recovery: Powered by Inclusion." Through bold text and imagery, the poster conveys the importance of ensuring that people with disabilities have full access to employment and community involvement during the national recovery from the COVID-19 pandemic. NDEAM is held each October to commemorate the many and varied contributions of people with disabilities to America's workplaces and economy. Learn more about NDEAM.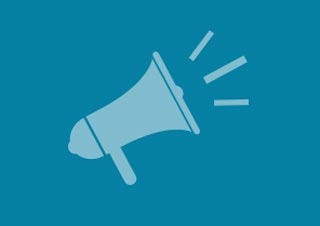 At work, it's what people CAN do that matters
Subscribe to our updates, follow us on social media and learn how to spread the word.