Shaping attitudes means staying abreast of news and outreach opportunities in the world of disability employment. Start by subscribing to the Campaign for Disability Employment's (CDE) e-alerts and following us on Facebook, Twitter, LinkedIn and Instagram. (Please read our Social Media User Agreement which governs all official Campaign for Disability Employment accounts on social media platforms and websites.)
In addition, check out the CDE Blog, which features compelling posts from a wide range of guest contributors.
Below you'll find our latest news and announcements, as well as other news sources you might consider following.
CDE Announcements
U.S. DOL to Host #MentalHealthAtWork Twitter Chat on May 11
May 6, 2022
As part of its Mental Health Awareness Month observance, the U.S. Department of Labor will host a Twitter chat on May 11 at 1:00 p.m. ET. This Twitter chat will explore mental health in the workplace context and invite discussion about strategies employers can use to promote a mental health-friendly work culture and support workers with mental health conditions. Employers, employees, mental health advocates and anyone interested in promoting workplace wellbeing are invited to join. To do so, use the hashtag #MentalHealthAtWork.
Campaign for Disability Employment Launches PSA on Workplace Mental Health
March 29, 2022
The Campaign for Disability Employment (CDE) has launched its latest public education campaign, "Mental Health at Work: What Can I Do?" At the heart of this campaign is a public service announcement (PSA), available in both English and Spanish, that highlights how everyone in a workplace setting—whether a CEO, manager, co-worker or employee with a mental health condition—plays a role in promoting workplace wellbeing. In addition to being distributed nationally to television and radio stations, various versions of the PSA can be downloaded from the web along with a set of "Mental Health at Work: What Can I Do?" companion materials. These include posters, behind-the-scenes video interviews and a workplace mental health guide.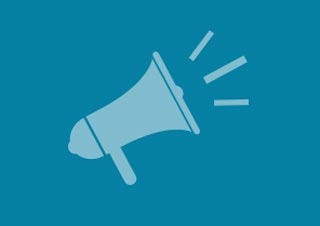 At work, it's what people CAN do that matters
Subscribe to our updates, follow us on social media and learn how to spread the word.